---
Newsletter for May 2022
---
Hello there, It's that time of year again when Taupo Art Connection's annual Art Trail will be on, over Queen's Birthday Weekend. We hope you can join in and take a little tour around the beautiful Lake Taupo area to visit artists and see what they have been up to this year.
If you cannot visit our gallery over the Art Trail, please let us know if you'd like to see images of our latest artworks which will be displayed for sale over the weekend, so we can email them to you. Sue has been showcasing the "little treasures of nature" in both large and small paintings, while Robbie has created some more awesome wood turned art, again both large and small, plus a selection of brand new NZ bird photographs printed on canvas, sure to fly away soon! Best wishes from Wildwood Gallery for a warm and cosy winter!
---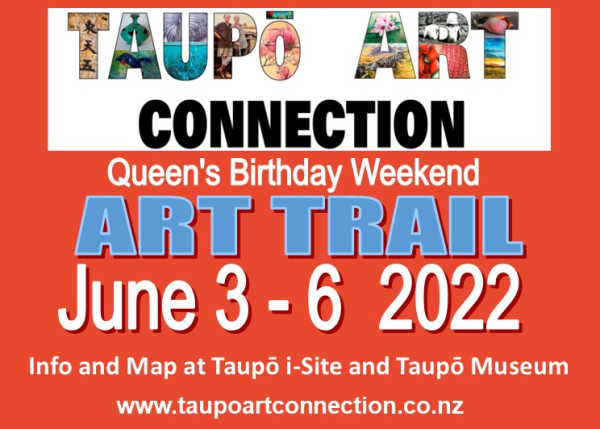 ---
Taupo Art Connection Queen's Birthday Art Trail click here to find the information and please spread the word!
---
Robbie and Sue Graham
Wildwood Gallery, Waitahanui, 141 State Highway 1, RD 2, Taupo 3378
Contact Us
ph: 07 377 0469 Home/Gallery ph: 027 237 8173 Robbie
website: www.wildwoodgallery.co.nz