I moved to Perth, Western Australia from Auckland, NZ, in 1978 as a fitter turner. Started woodturning in 1982, registered a business ("AnyTurn") in 1983, doing mostly production work, turning verandah posts to drawer knobs. Started experimenting in art woodturning in 1994. Decided to move back to N.Z in 1995 to open a gallery.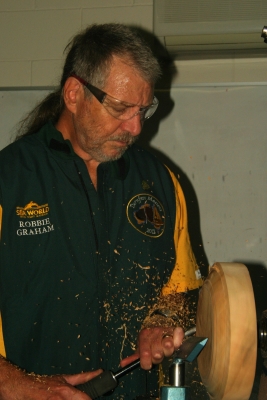 ---
WildWood Gallery
"My Award winning woodturned art pieces are distinctive in style, showing meticulous attention to the finish. Many of my pieces have been enhanced with subtle touches of acrylic paint, inks, pyrography, texturing or carving, giving unique surface effects. My original creations range from hollow vessels to a range of unusual lidded containers with various delicate twists and spires adorning the lids and multi-axis turned pieces.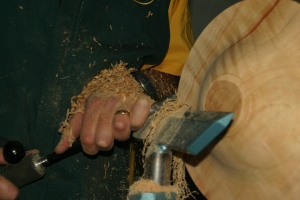 My enjoyment of the great outdoors through fly-fishing, bush-walking and native orchid photography constantly inspires my ever-evolving style. My involvement in the NZ woodturning scene is through competing and demonstrating, Click here to see list of demonstration and master classes.
"I like to promote wood turning as an art form."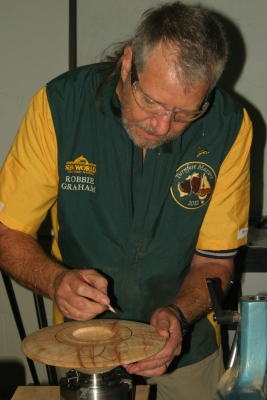 I do club demonstrations and hands on days. If your Woodturning club is interested in having me demonstrate, send me an
email.
In addition to Wildwood Gallery, my woodturning is exhibited in Zeayou Gallery Taupo and in private collections all over the world.